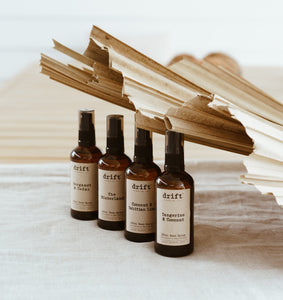 Exciting news... your favourite 'Drift' aromas are now available in 100ml Room Sprays. A couple of generous sprays into a room can add an instant burst of freshness - perfect for the bathroom, bedroom or office.   
Please note that if we don't have the chosen scent in stock we may have to substitute with another scent.
Replace your aerosol toilet spray with one of our 100ml Room Sprays - they're a heap better for the environment, smell 100 times nicer and tick all the boxes aesthetically.